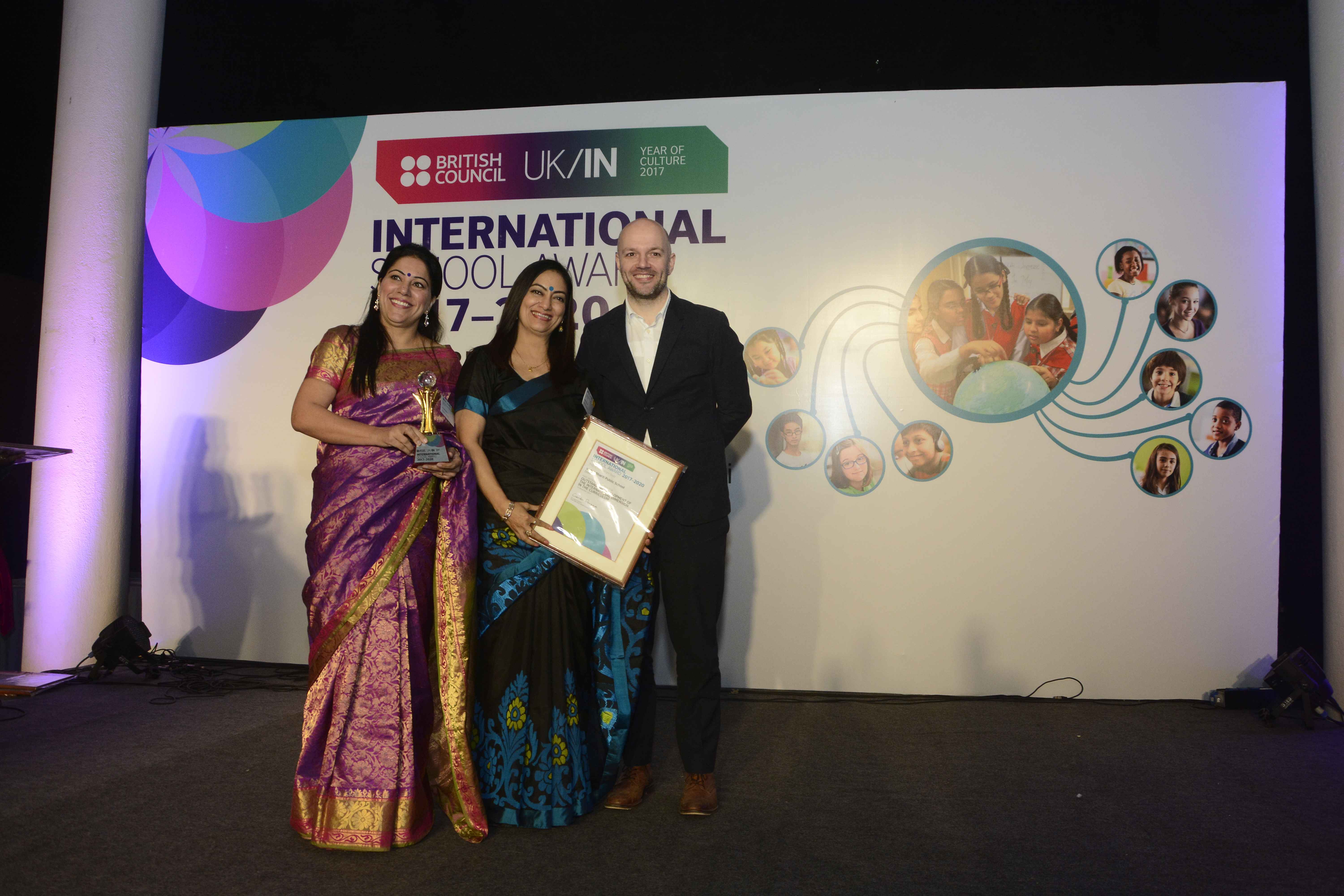 Vishal Bharti Public School, Paschim Vihar has received the much coveted 'International School Award by the British Council for the period 2017-20'
. It is a recognition for its year long pursuit for providing its students international dimension and global exposure in education.The Award Ceremony was hosted by British Council on 13th December,2017 at Charbagh,British Council Division New Delhi.
It was a momentous occasion where the school Principal, Dr Amita Saxena along with the school ISA Coordinator, Ms Suruchi Dahiya received the Award for successfully accomplishing the educational objectives set by British Council.
It has always been the school's endeavour to impart quality education to its students and equip them with essential skills to emerge as responsible global citizens. Under the ISA initiative, the students of the school collaborated with partner schools from different schools in US and shared knowledge and views on different global issues through technology based mediums like Skype sessions, e-mails etc.
The school witnessed a colourful bonanza of activities on the themes like Global Extravaganza, The Dream Destination, Dances around the World, Go Green to Keep the World Clean etc. The ISA activities carried out throughout the session involved the participation of all the students and staff members.
Through the ISA activities, the students learnt various values like inter-personal skills, team spirit, cross cultural acceptance and global citizenship. The ISA journey brought about a great value addition in the lives of students, preparing each one of them to keep abreast with the rapidly changing world.
The International School Award is yet another milestone in the school's journey towards excellence.