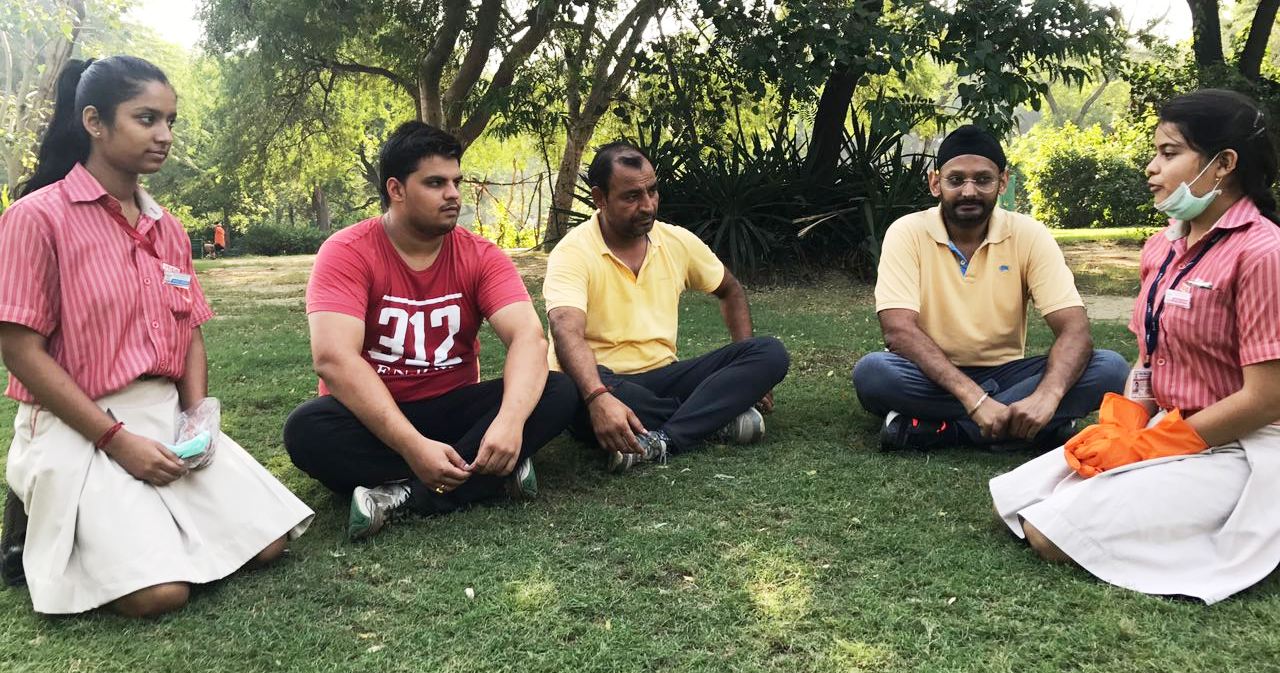 A Small Step Towards Clean India

Clean and green is our perfect dream.
Vishal Bharti Public School organized a Cleanliness Drive in DDA Park, Paschim Vihar on October 6, 2017 as a part of V-Care Initiative and Swachh Bharat Abhiyan. On 2nd October 2014, Swachh Bharat Mission was launched throughout the length and breadth of our country as a national movement. We at Vishal Bharti have been wholeheartedly promoting this campaign since the last three years encouraging youth and citizens to adopt good habits of cleanliness.
The main purpose of the drive was to create awareness among the students and the residents regarding benefits of hygiene and cleanliness. The most important purpose of maintaining cleanliness is to get healthy surroundings, hygienie, to beautify and remove offensive odour as well as avoid the spread of dirt and contaminants.
Keeping this in mind, the students of Class XI went for cleaning campaign in the DDA Park and picked up wrappers, bits of trash, empty bottles, and cans etc that were lying scattered all over the park and put it into dustbins. Students were equipped with brooms; pick up tools, garbage bags. These Eco-warriors also cleared heaps of garbage lying by the pavement, while a few engaged in awareness drive by interacting with the people in the park. The motto of the drive was-'Look around, walk around, breathe clean air and don't litter the ground'.
Cleanliness is an emblem of purity of mind. Our students played the role of clean up ambassadors. They not only took initiative but encouraged the locals also to keep their surroundings clean.
View Gallery