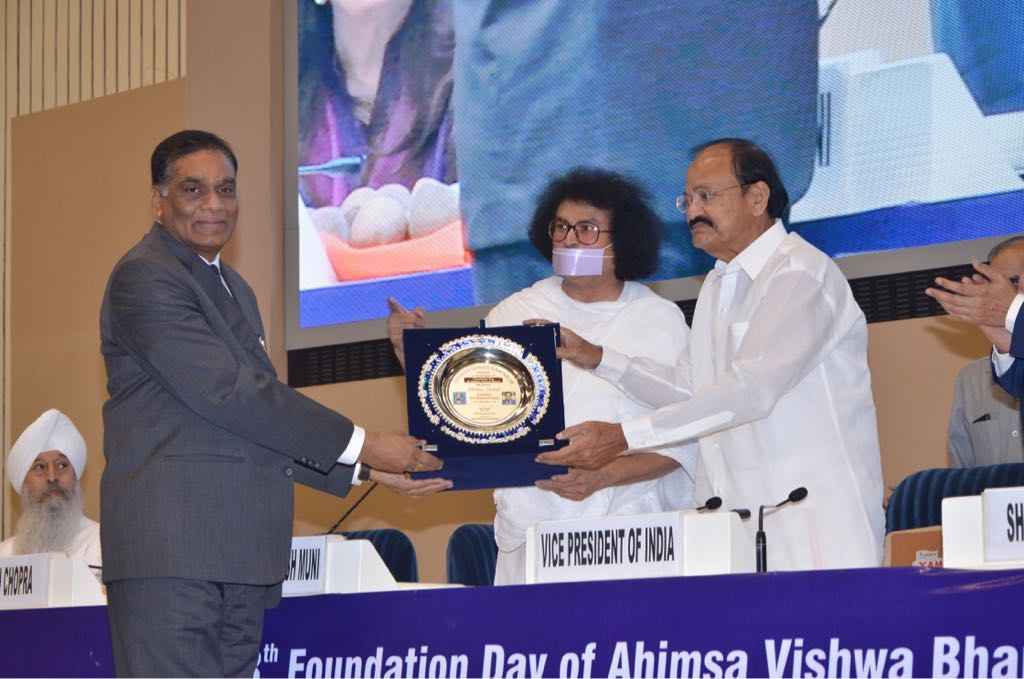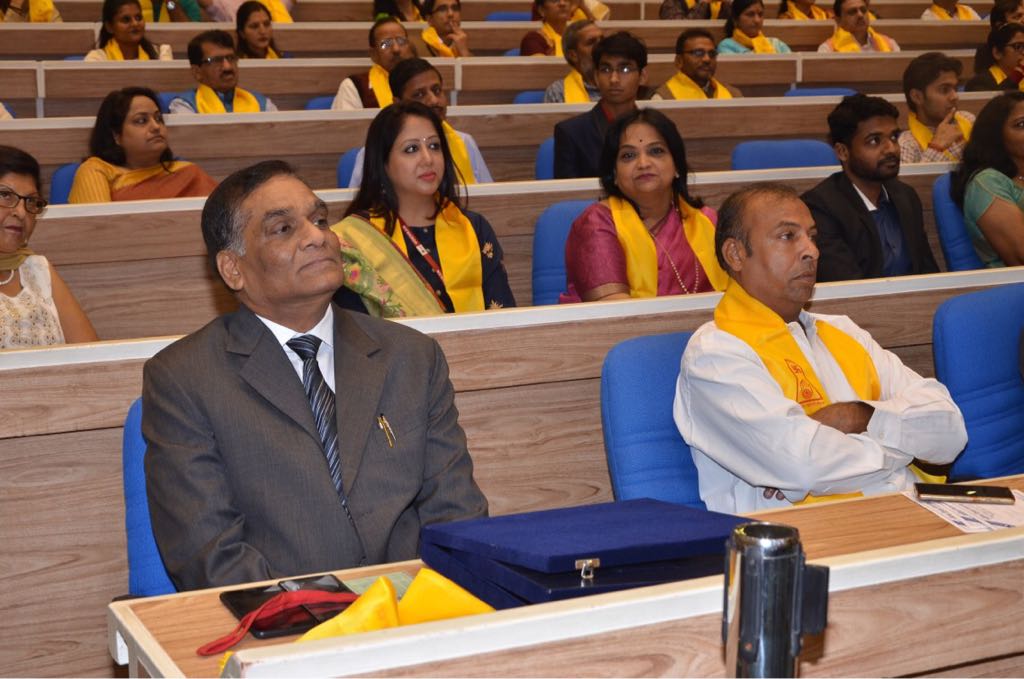 VISHAL BHARTI CHAIRPERSON CONFERRED WITH 'AWARD OF APPRECIATION' BY VICE PRESIDENT SH. VENKAIAH NAIDU.
On the occasion of 13th Foundation Day of Ahimsa Vishwa Bharti AHIMSA DIWAS SAMAROH was organized on Sunday ,12th Nov 2017 at Vigyan Bhawan , New Delhi. The Chief Guest of this prestigious ceremony was Honorable Shri M. Venkaiah Naidu, Vice President of India. Many other distinguished Guests like Shri Rajat Sharma, Chairman and Editor –In –Chief, India TV, Smt. Kiran Chopra Chairperson, Varisth Nagrik Kesari Club, Mr. Satpal Singh, religious preacher and Acharya Dr. Lokesh Muni were present on the occasion.
The event commenced with a song presentation by the VBPS choir. The students sang beautifully and mesmerized the august gathering with their melody.
The Chief Guest Honourable Shri M. Venkaiah Naidu emphasized the need of moral values in his speech. The Vice President stressed on the need for peace and a harmonious environment in the society to achieve the benefits of development. He hoped that the Ahimsa Vishva Bharti Institution would play an important role in society and nation building.
The crowning glory of the event was the prestigious "Award of Appreciation" which was conferred upon the chairperson of Vishal Bharti Public School, Shri Mahavir Ji Goel, by the Vice President of India for his contribution in the field of Education.
The event concluded with the speech of Acharya Dr Lokesh , a social reformer, versatile thinker, writer and poet. He stressed upon the efforts being made by his organization for establishing communal harmony, non- violence, peace, mutual co-operation in the society. The day ended with a sumptuous lunch which was enjoyed by all.